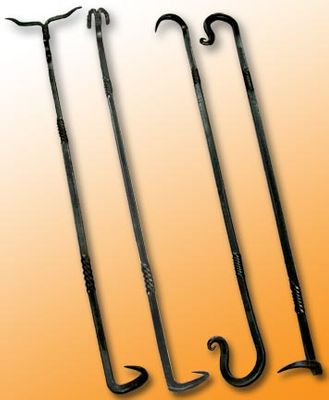 Our Wrought Iron Hand-Forged Steak Flipper makes quick and easy work of flipping that mouth-watering steak. A simple hooking action, and turn of the wrist, gets the job done quickly. This scroll head steak flipper keeps your hands at a safe distance from the grill. Available in Right or Left hand configurations. A decorative Ram's Head or Longhorn Head is also available.
---
Please note:
We are unable to offer free shipping on this item. Even though the free shipping option appears in the order cart, we cannot honor that option for this item. Thanks!
---
Order Your Hand-Forged Wrought Iron Steak Flipper Today!