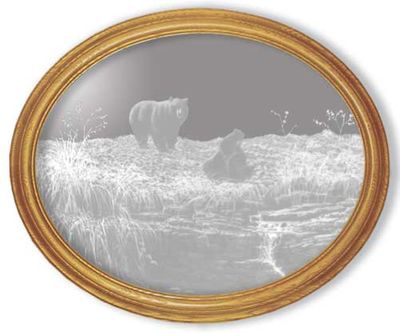 Our Oval "Black Bear And Cubs" Etched Mirror by Rick Kelley is hand-selected for luster, framed in hand-rubbed hardwood, and is ready to hang. Reflect personality and image, while soothing the psyche with this functional artwork.
Measures: 15" x 19".
---
Order Your Solid Ash Framed "Black Bear And Cubs" Oval Mirror Today!