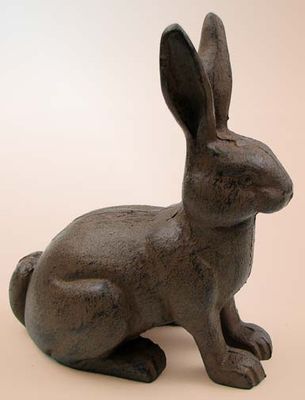 Our Large Cast Iron Rabbit is nearly life size, and just waiting to be adopted by a loving owner. This rabbit is sitting at attention with ears standing. Would make an excellent garden ornament or indoor doorstop. This rabbit is sure to get attention in any environment.
Measures: 9-1/2" H x 9" L x 5" W.
---
Please note:
We are unable to offer free shipping on this item. Even though the free shipping option appears in the order cart, we cannot honor that option for this item. Thanks!
---
Order Your Large Cast Iron Rabbit Figurine Today!
---
Sorry, this item is Sold Out, and unavailable at this time. thanks!