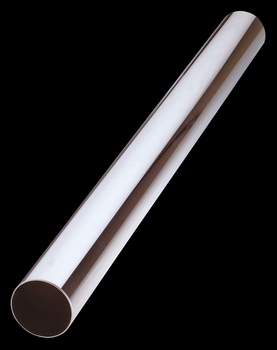 ---
Use this Bright Chrome Plated 2" Brass Rail ( 2ft Section) To make Sensational Safety Rails, Footrails, Banisters, & more. With this Bright Chrome Plated, Solid Brass Rail tubing, your projects will exude Professional Class. Buy your Bright Chrome Plated Solid Brass 2" Rail here today. Make it Simple or Sophisticated. It's easy to design your own Decorative Chrome Rails, Safety bars, Fancy Banisters & more. Just choose the size railing you need, and finish with our caps, brackets, elbows, and joints.
This is our 2" Diameter, 2ft Bright Chrome Plated, Solid Brass Rail Section.
---
Get Started on your Unique Chrome or Brass Rail Project Today!
---